FMW Corruption
Production
Established
Corruption 9.1 (August 24, 2009)
Folded
Not applicable
Created by
Jaro
Booker
Peepseh
FMW Corruption is a professional e-wrestling show for Full Metal Wrestling (FMW) that currently broadcasts from the Full Metal Wrestling website. The show's name, trademarked by FMW as Corruption, is also used to refer to the Corruption division, in which superstars are assigned to work and perform on that program; the other division is Ammunition.
The show originally debuted as PWA Schizophrenia during the spring of 2003. It was the inaugural show for the Psychotic Wrestling Alliance (PWA). In April of 2007, due to creative differences, the PWA came under new management and was renamed Lords of Pain Wrestling, while Schizophrenia was renamed Insanity. Because of its longer tenure and victories over Inferno at Altered Reality, Insanity has historically been seen as LPW's "flagship brand". Insanity has been nicknamed the Insane Asylum.
A New Era
Edit
Absolute Power Corrupts
Edit
Coming Soon
Chronology
Edit
Because of FMW's unique e-fed style, Insanity chronicles its live shows by listing its host city (unlike Inferno, which chronicles its shows by numbered denominations). Insanity has been doing this type of chronology since its inception.
For example, the last Insanity LIVE broadcast before EndGame was broadcasted from Tampa Bay, Florida. The show was therefore offically named LPW Insanity LIVE from Tampa Bay.
Pay-per-views
Edit
Main article: List of LPW Insanity pay-per-view events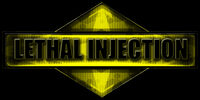 Insanity presents four brand-exclusive pay-per-views every year. Unlike Inferno, Insanity have maintained several of its original pay-per-view names (such as At All Costs, Annihilation, and Revelations). After the fourth and final Insanity pay-per-view of the year, Insanity and Inferno co-promote the joint Altered Reality pay-per-view, which is the biggest LPW show of the year. For more details on previous and upcoming cards, click on the appropriate link.
Ragnarök (2012)
Epic (2012)
The Madness (2011)
At All Costs (2011)
Altered Reality V - August, 2010
Insane Asylum - July, 2010
Epic - February 15, 2010
Body Count - August 17, 2009
Resurrection - March 23, 2009
Altered Reality IV - September 8, 2008
Dead Man's Hand - July 23, 2008
EndGame - February 10, 2008
Annihilation - September 14, 2007
At All Costs - April 4, 2007
Altered Reality III - November 1, 2006
Schizos Wild - September 19, 2006
Supershows
Edit
Recently, Insanity has experimented using supershows to hype upcoming pay-per-views. So far, there have been two supershows with more to be announced.
Champions
Edit


Inter-divisional Champions
† The Full Metal Wrestling Tag Team Championship and Full Metal Wrestling Championship are featured and defended on both divisions.
Wrestlers
Edit
E-Wrestler
Hometown
Height
Weight
Apostasy
Cleveland, Ohio
6 ft. 1 in.
240 lbs.
Axel Van Osbourne
"Right Next Door To Hell"
6 ft. 2 in.
235 lbs.
Blake Vendetta
Canberra, Australia
6 ft. 0 in.
230 lbs.
Casper King
London, England
6 ft. 2 in.
240 lbs.
The Celt
Castlebar, Ireland
5 ft. 11 in.
214 lbs.
C.G. Smitten
Salt Lake City, Utah
6 ft. 10 in.
290 lbs.
Daniel Prideman
London, England
6 ft. 4 in.
275 lbs.
Faith
Marietta, Georgia
5 ft. 10 in.
139 lbs.
Hannibal Frost
Memphis, Tennessee
6 ft. 2 in.
232 lbs.
Jack Eastwood
Blackpool, England
6 ft. 8 in.
280 lbs.
Kiyoshi Ryu
Parts Unknown
6 ft. 3 in.
Unknown
Leon Caprice
Perth, Australia
6 ft. 1 in.
220 lbs.
Mass Caesar
Rome, Italy
5 ft. 11 in.
225 lbs.
Mick O'Connell
Galway, Ireland
6 ft. 1 in.
225 lbs.
Nick Bryson
Cleveland, Ohio
6 ft. 1 in.
245 lbs.
PX
Castlebar, Ireland
6 ft. 1 in.
228 lbs.
Seth Rotunda
Swansea, Wales
6 ft. 1 in.
210 lbs.
Trey Spruance
Eureka, California
6 ft. 0 in.
200 lbs.
TyranT
Marietta, Georgia
6 ft. 6 in.
315 lbs.
War Machine
Philadelphia, Pennsylvania
6 ft. 4 in.
295 lbs.
Xander Kross
Los Angeles, California by way of Huntington Beach, California


FMW Corruption teams and stables
Announce team
Edit


FMW Corruption on-air staff
External links
Edit
Ad blocker interference detected!
Wikia is a free-to-use site that makes money from advertising. We have a modified experience for viewers using ad blockers

Wikia is not accessible if you've made further modifications. Remove the custom ad blocker rule(s) and the page will load as expected.